Our staff's commitment to you
Our staff is committed to providing support, compassion, information, and direction as needed to all members of our community, their families, and friends who are dealing with loss and grief.
Wickham Family Funeral Home - Cherryvale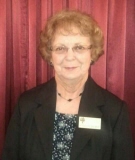 Phyllis Blake
Phyllis Blake is a lifetime resident of Cherryvale. She graduated from Cherryvale High School while the mascot was the Fighting Cherries. She also attended ICC. Phyllis enjoyed her school years and kept busy as a cheerleader and drum major in the band. She is now an active CHS Alumni board member and enjoys planning the high school reunions. Phyllis has 3 children who either attended or graduated from Cherryvale High School: daughter Lisa and son Tim. Her son Jeff died in 2011. In addition to her children, Phyllis has 6 grandchildren and 2 great-grandchildren! Phyllis worked for Cherryvale schools for 28 years. She was CHS secretary for four years, then District Treasurer, retiring in 2009. An active member of the Cherryvale Methodist Church, Phyllis plays the organ and acts as the secretary/treasurer as well as holding other positions. Phyllis' dad Bob Eikenberry worked for a Cherryvale funeral home for 12 years. Phyllis seems to be following in his footsteps working for WFFH since opening in July 2012. Her mother Louise Eikenberry is 96 years old and still resides in Cherryvale. Phyllis enjoys reading, playing the piano, sewing, making quilts for friends and relatives, taking care of her home and walking. She has enjoyed many bus trips and is a big Elvis fan.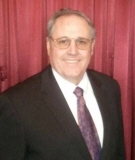 Sam Atherton
I was born in Neodesha, Kansas, November 26, 1948 to Fred and Violet Atherton. I graduated Fredonia High School in 1966 and was very active in FFA and 4-H. I attended Independence Junior College for two years and then transferred to Fort Hays State University graduating in 1970, ending up with a BS in Agriculture majoring in Animal Husbandry. I met my wife Tonya at Junior college and we were married June 14, 1970. She is from Neodesha which is Fredonia's biggest rival. Love does strange things. Tonya retired from working at USD 447 in 2011 after 24 years with the school district, working as Secretary in the Central Office. My daughter Amy came along October 20, 1972. My second child Stacy was born October 26, 1976. He was good looking just like his daddy. I am an avid K-State fan as both of my children and their spouses are K-State grads. I have 6 grandchildren and believe what the big ol' boys say: "grand children are GREAT." I am now employed part-time by Wickham Family Funeral Home as a Funeral Attendant. Who knows when we will be called home so we must just live our lives as our Lord would want us to. God bless to all.
Wickham Family Funeral Home - Chanute