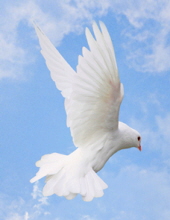 Obituary for Marlin R. Jantz
Marlin R. Jantz, 79, a resident of Wilson County was born to Lincoln and Frances Nichols Jantz on March 23, 1937 at Greensburg, Kansas. He passed away on March 21, 20107 at West Side Regional Medical Center, Plantation, Florida just short of his 80th birthday.

He was married to Karen E. Holdeman on December 20, 1959 at Hesston, Kansas. She survives at the home. He began farming in the Fredonia area in 1960. He pursued farming for 42 years, retiring in 2004.

He was a member of the Church of God in Christ Mennonite of rural Fredonia.
Other survivors include Laurie and husband Harlin Ensz of Inman, Kansas, Roger and wife Shirlee of Fredonia, Kansas, Cameron and wife Shirley of Fredonia, Kansas, Kristen and husband Mike Nightingale of Shippensburg, Pennsylvania, and Marcia and Husband Dale Koehn of Halstead, Kansas.

He was preceded in death by his parents and infant grandson.

Funeral Services will be held 10:30 A.M., Sunday, March 26, 2017 at the Church of God in Christ Mennonite, Fredonia, Kansas.

The family will receive friends from 6:00 P.M. until 8:00 P.M. Saturday, March 25, 2017 at the church.

Interment will immediately follow the funeral service in Emmanuel Mennonite Cemetery.

Memorial remembrances are suggested to Memorial Christian Service International of the Church of God in Christ, Mennonite and they may be left or mailed to Wickham Family Funeral, 510 N. 7th, Fredonia, Kansas 66736.